SHANNON WEST YOUTH 
HOMELESS CENTER
Sometimes we get to be part of a project that has a major impact on those in need. The Shannon West Homeless Youth Center is one of those projects. A project that took 8 years to complete, the new facility opened its doors on July 14, 2017. JWZ created a design that would utilize the grounds surrounding the new building to their fullest potential. JWZ created a design that includes a turf area for sports activities, raised garden beds for vegetable gardening, and lots of trees for shading and noise blocking. Even though the landscape area is small surrounding the building, we were able to utilize plants that visually make the area look larger and bring a pop of color to the site.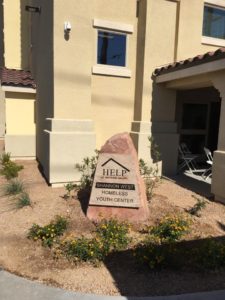 FALL PLANTING
Living in the Southwest can be frustrating at times: lack of water, too much heat, not to mention that we have only two seasons, December and Hot, but we are lucky to live in an area that allows for an abundance of growth in our yards all year long. While our neighbors to the north are watching their yards shrivel up and turn brown, we can keep plants blooming most of the year.
This month remove your warm season annuals and plant some cool season annuals like ornamental cabbage, pansy, primrose, snapdragon, and stock. You can help mother nature out by planting alyssum, buddleija, lantana, and milkweed which will aid in refueling the butterfly population as they migrate south for the winter.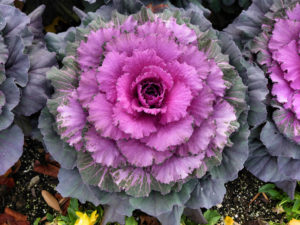 LABOR DAY FUN FACTS
Oregon was the first state to declare Labor Day a holiday in 1887

In 1894 it became a Federal holiday

It marks the "unofficial end of summer"

More than 80 countries celebrate a similar holiday called International Worker's Day on May 1